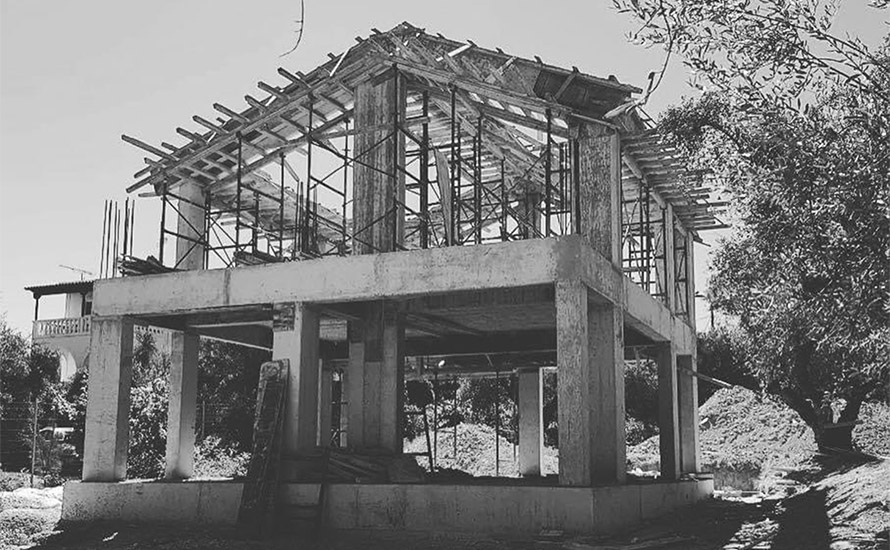 Our architectural design vision is brought to life through building construction.
At Sophia Emfietzoglou Architect, we are passionate, dedicated, and professional in turning architectural dreams into reality. With our expertise, we supervise the construction of buildings and guide our trusted and capable team of collaborators to implement every architectural design flawlessly. Whether it's a building, residence, or specialized professional space, we meticulously select materials, apply precise methods, and oversee the construction process from start to finish to ensure the highest level of architectural implementation.
Supervising building construction is an essential part of our architectural services. Our specialized team is there every step of the way, providing guarantees for quality work and adherence to deadlines and budgets. Ensuring these elements is crucial for the success of the architectural and construction project, as well as for the complete satisfaction of our clients.
01.
Architectural design implementation study
We conduct a thorough analysis of the architectural design implementation by carefully examining the data at the construction site. Our aim is to ensure the highest quality of construction by utilizing top-notch materials, implementing practical architectural interventions, and conducting comprehensive checks.
02.
Construction supervision
We maintain a physical presence on the construction site to carefully monitor each stage of the building process, from start to finish. Our aim is to ensure that the final result aligns with our client's requirements and desires, and that it is achieved through the proper implementation of the architectural design by using modern materials and methods, while also respecting architectural aesthetics and the environment.
03.
Budget and Schedule Control
Keeping the project within the budget and timeline is a critical aspect of ensuring a successful construction project. We achieve this by providing precise cost estimation and resource management during the planning stage, while also supervising the execution of the work plan and coordinating with engineers and contractors. We continuously monitor the progress of the construction project and make necessary adjustments promptly, ensuring that the predetermined objectives are met, and the project is completed on schedule.